Skylights: Exploring the benefits and challenges of adding skylights to your home
Skylights: Exploring the benefits and challenges of adding skylights to your home
Skylights are a popular addition to many homes. They allow natural light to pour in, creating a bright and airy atmosphere in any room. Skylights also offer a unique view of the sky and stars, adding an extra element of interest to your home. However, before you decide to install a skylight, it's important to consider the benefits and challenges associated with this type of window.
One of the biggest benefits of skylights is their ability to enhance natural light in your home. Natural light can help improve mood, increase productivity, and even boost your overall health. Skylights can also reduce the need for artificial lighting during the day, which can help you save on energy costs.
Another benefit of skylights is their ability to add value to your home. Skylights can increase the visual appeal of your home, and they can be a unique selling point if you decide to put your home on the market. Skylights can also improve the energy efficiency of your home, which can be attractive to potential buyers.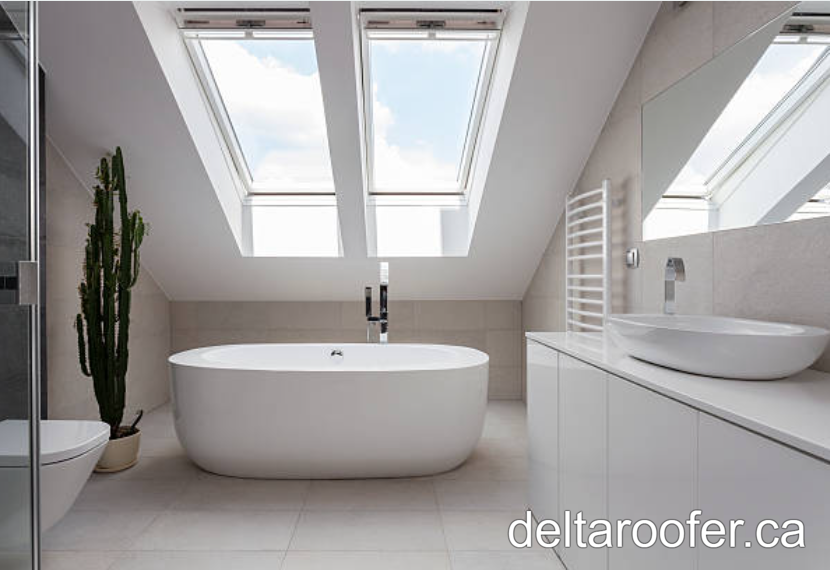 However, there are also some challenges associated with skylights. For example, skylights can be more difficult to install than traditional windows, which can increase installation costs. Skylights also require regular maintenance to ensure they remain in good condition and prevent leaks.
Additionally, skylights can pose some challenges in terms of privacy and light control. While skylights offer natural light and a unique view, they can also make it difficult to control the amount of light that enters your home. This can be a concern for bedrooms or areas where privacy is important.
When choosing a skylight, it's important to consider the type of skylight that will best meet your needs. Fixed skylights are stationary and do not open, while vented skylights can be opened to allow air flow. Some skylights also offer features such as automatic rain sensors or blinds to control light and privacy.
It's also important to work with a professional installer who has experience with skylights. They can help ensure your skylight is installed properly and can provide guidance on maintenance and repair.
In conclusion, skylights can be a great addition to any home, offering enhanced natural light and visual appeal. However, it's important to carefully consider the benefits and challenges associated with skylights before deciding to install them. With the right type of skylight and professional installation, you can enjoy the benefits of natural light in your home for years to come.