Art deco windows: The influence of art deco style on window design in the 1920s and 1930s
Art deco windows: The influence of art deco style on window design in the 1920s and 1930s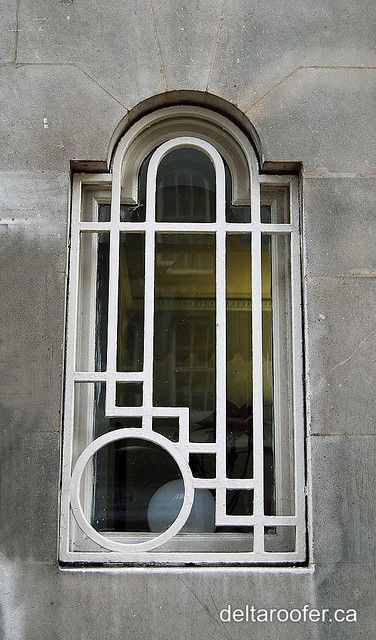 Art Deco style emerged in the early 20th century, during a time when people were beginning to embrace new forms of art and design. It was a bold and innovative style that incorporated geometric shapes, vibrant colors, and bold patterns. Art Deco quickly spread across various mediums, including architecture and interior design. The movement's influence on window design was particularly significant, with Art Deco-inspired windows becoming a common feature in commercial and residential buildings.
Art Deco windows are characterized by their bold and striking geometric shapes, intricate patterns, and vibrant colors. The design typically features strong horizontal lines and often incorporates materials like glass, metal, and wood. The use of these materials helped create a sense of depth and texture in the windows, which added to their visual appeal.
One of the most iconic examples of Art Deco window design can be found in the Chrysler Building in New York City. Completed in 1930, the building's facade features a series of triangular windows that help create its distinctive crown. The windows are made of glass and steel and are arranged in a series of setbacks that give the building its tapering silhouette.
Another well-known example of Art Deco window design is the Oceanic Terminal in Southampton, England. The terminal was built in the 1930s and features a distinctive facade that incorporates large circular windows with geometric patterns. The design is reminiscent of ocean waves and reflects the building's proximity to the sea.
In residential design, Art Deco windows were often used in homes built during the 1920s and 1930s. These windows often featured intricate geometric patterns and bright colors, which added a sense of vibrancy and energy to the home's design. Art Deco windows were also popular in commercial buildings like movie theaters, where they were used to create a sense of glamour and sophistication.
Today, Art Deco windows continue to be a popular design element in both commercial and residential spaces. Modern interpretations of the style often incorporate updated materials and technology, but still maintain the bold, geometric shapes and vibrant colors that make Art Deco windows so distinctive.
In conclusion, Art Deco window design was a significant influence on the architecture and design of the early 20th century. The style's bold use of geometry, pattern, and color helped create windows that were not only functional but also visually striking. Art Deco windows continue to be a popular design element today and are an excellent way to add a touch of glamour and sophistication to any space.