Window well covers: Protecting basement windows with covers and grates
Window well covers: Protecting basement windows with covers and grates
Window well covers are a crucial element in protecting your basement windows from rainwater, debris, and other hazards. They are especially important in areas with heavy rain, snow, or leaves. In this blog post, we will discuss the benefits of using window well covers and how to choose the right cover for your needs.
Benefits of Window Well Covers
Keep Water Out: Window well covers prevent rainwater from entering your basement through the window well. This keeps your basement dry and protects it from water damage.
Reduce Debris: Window well covers also prevent leaves, sticks, and other debris from collecting in the well, which can clog your window well drains and cause water to enter your basement.
Improve Safety: Window well covers can prevent accidents by preventing people and animals from falling into the window well.
Increase Energy Efficiency: Window well covers can also help to increase energy efficiency by reducing heat loss and improving insulation.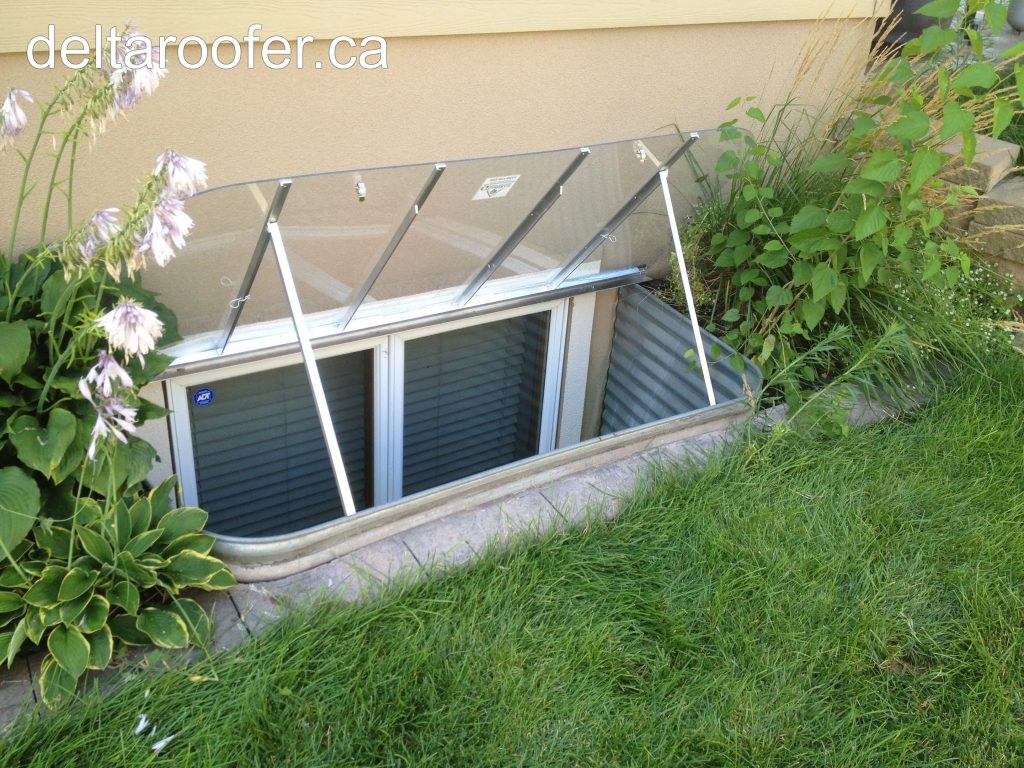 Choosing the Right Window Well Cover
When choosing a window well cover, there are several factors to consider, including:
Material: Window well covers are made from various materials, including polycarbonate, acrylic, steel, and mesh. Each material has its benefits and drawbacks, so it's important to choose the material that best suits your needs.
Size: Measure your window well carefully to ensure that the cover fits properly. You may need a custom cover if your window well is an unusual size or shape.
Style: Window well covers come in different styles, including flat, bubble, and sloped. Choose a style that complements the design of your home.
Maintenance: Some covers require more maintenance than others. Consider how easy it is to clean and maintain the cover when choosing a style.
Installation
Window well covers are easy to install and can be done in a few simple steps:
Clean the window well: Before installing the cover, clean the window well of any debris or dirt.
Measure the window well: Measure the window well carefully to ensure that the cover fits properly.
Install the cover: Place the cover over the window well and secure it in place with screws or clips.
Test the cover: Test the cover to make sure that it is secure and does not move.
Conclusion
Window well covers are an important investment for homeowners who want to protect their basements from water damage, improve safety, and increase energy efficiency. When choosing a window well cover, consider the material, size, style, and maintenance requirements. With proper installation and maintenance, a window well cover can provide many years of protection and peace of mind.